After having broadcasted over 130 online events in 2020, we wanted to offer something more.
We had listened to our customers, gained experience, and got inspired by the film industry.
This is how the oneAVstudioXR project was created – a studio with no boundaries, exceeding limits of online events.
XR stands for extended reality. It differs significantly from virtual reality (VR). We no longer stand in a virtual world, but we can change it in real-time, interact with it as if it was real, and create genuinely immersive scenes with visual effects.
XR is a revolutionary solution in the entertainment, education, and communication industry with clients, partners, or fans, to whom you will present your message in a truly unique way.
Take a look at our oneAVstudiaXR
Take advantage of the endless possibilities of XR studio and create an exclusive event!
Did you plan to create something special at your live event, but your budget could not serve the purpose? Or maybe other obstacles came across? Create an event exactly the way you have always wanted.
While you walk through four sq. meters, we will enlarge the space behind and around you "to infinity." We will enhance the video broadcasting experience. You can broadcast from a professional studio, from nature, or even from Mars!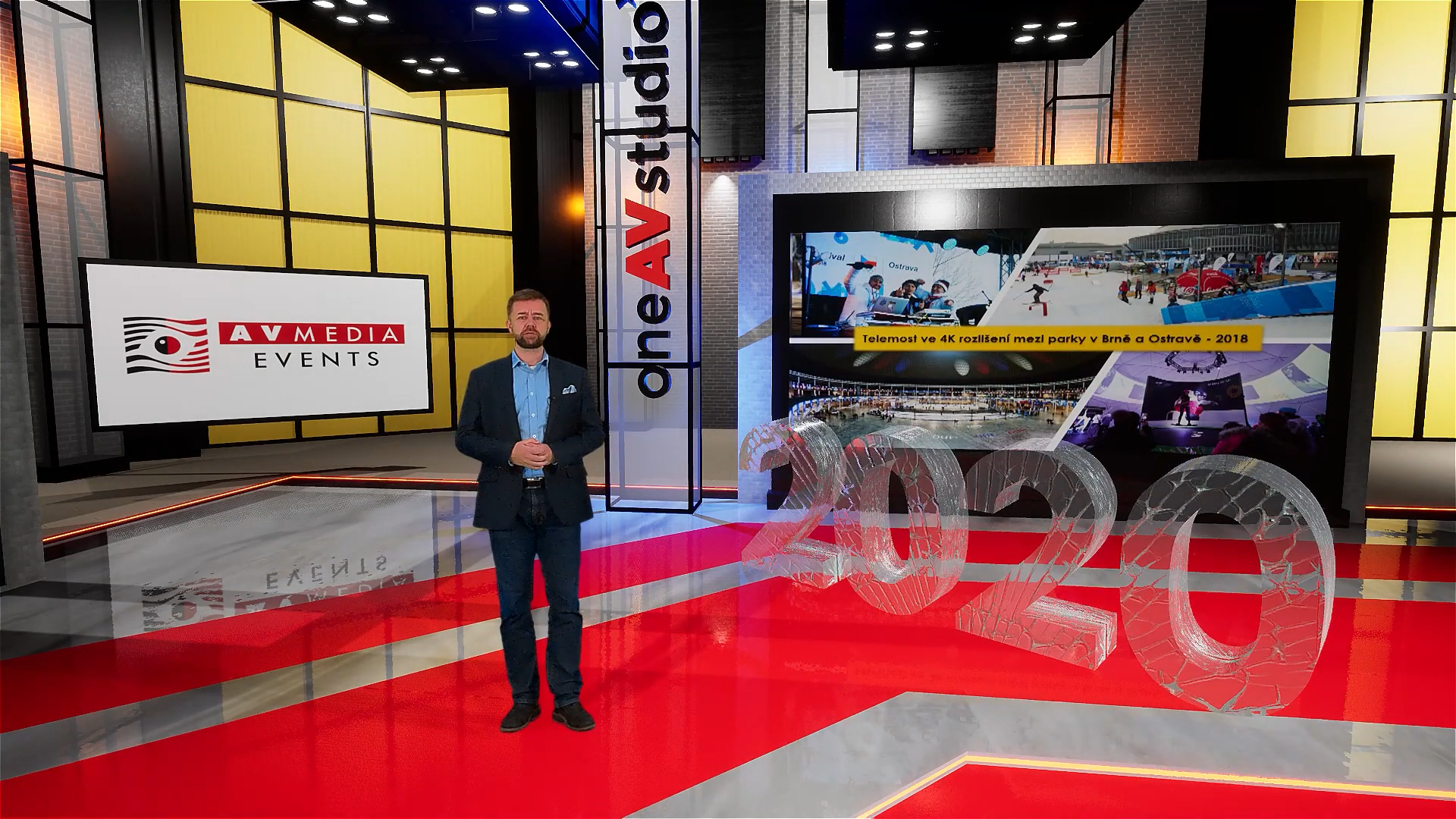 There are no limits to the imagination in an XR environment. Whether you need to have a well-tuned studio, stand in the middle of the jungle, or combine both. Surprise your audience! We will help you build the scene of your dreams.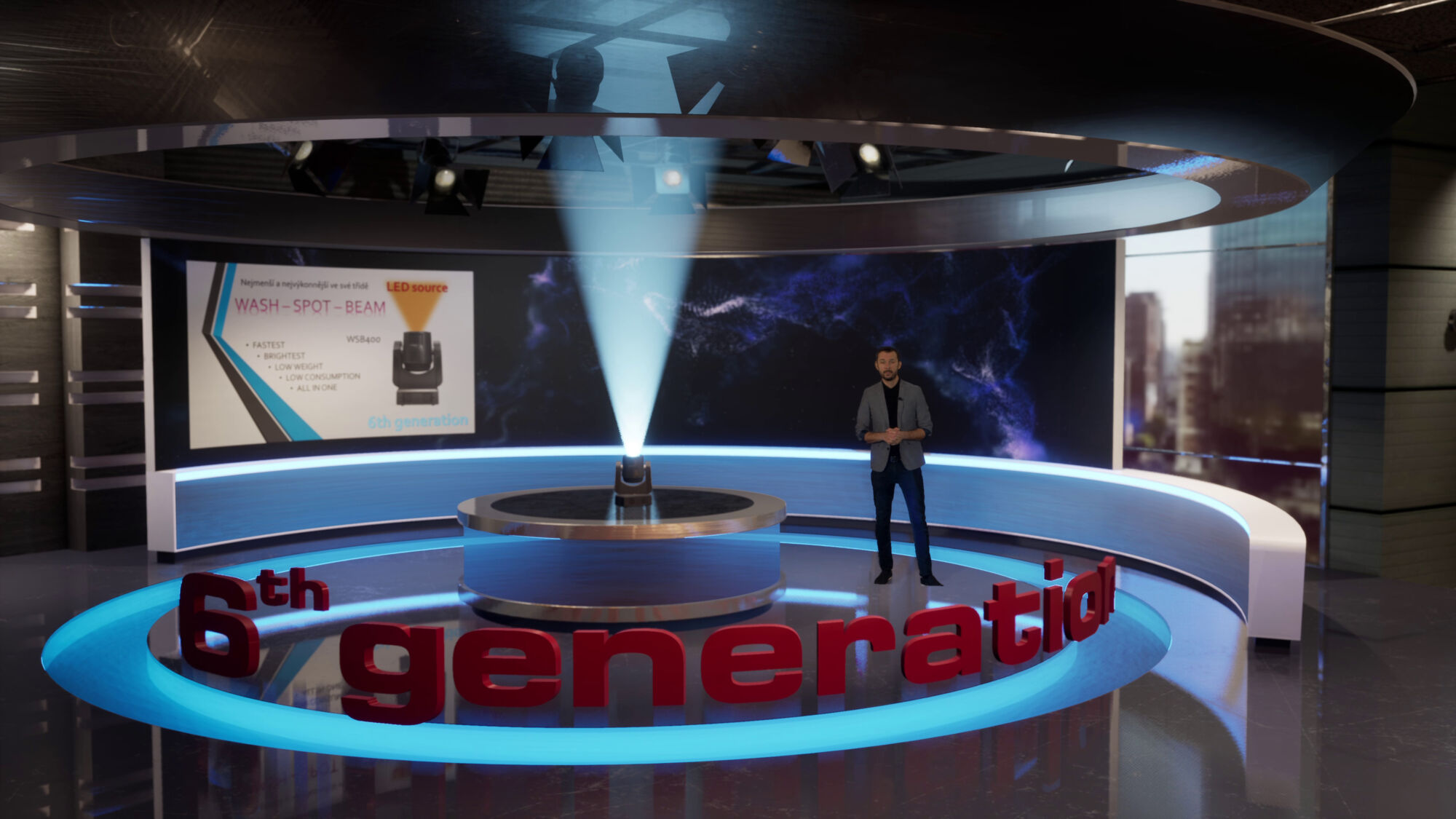 Boring 2D presentations are history now. In XR, graphs move out of the ground, screens levitate next to you, and animated 3D objects complement your presentation. Extract content from your presentations and show it live!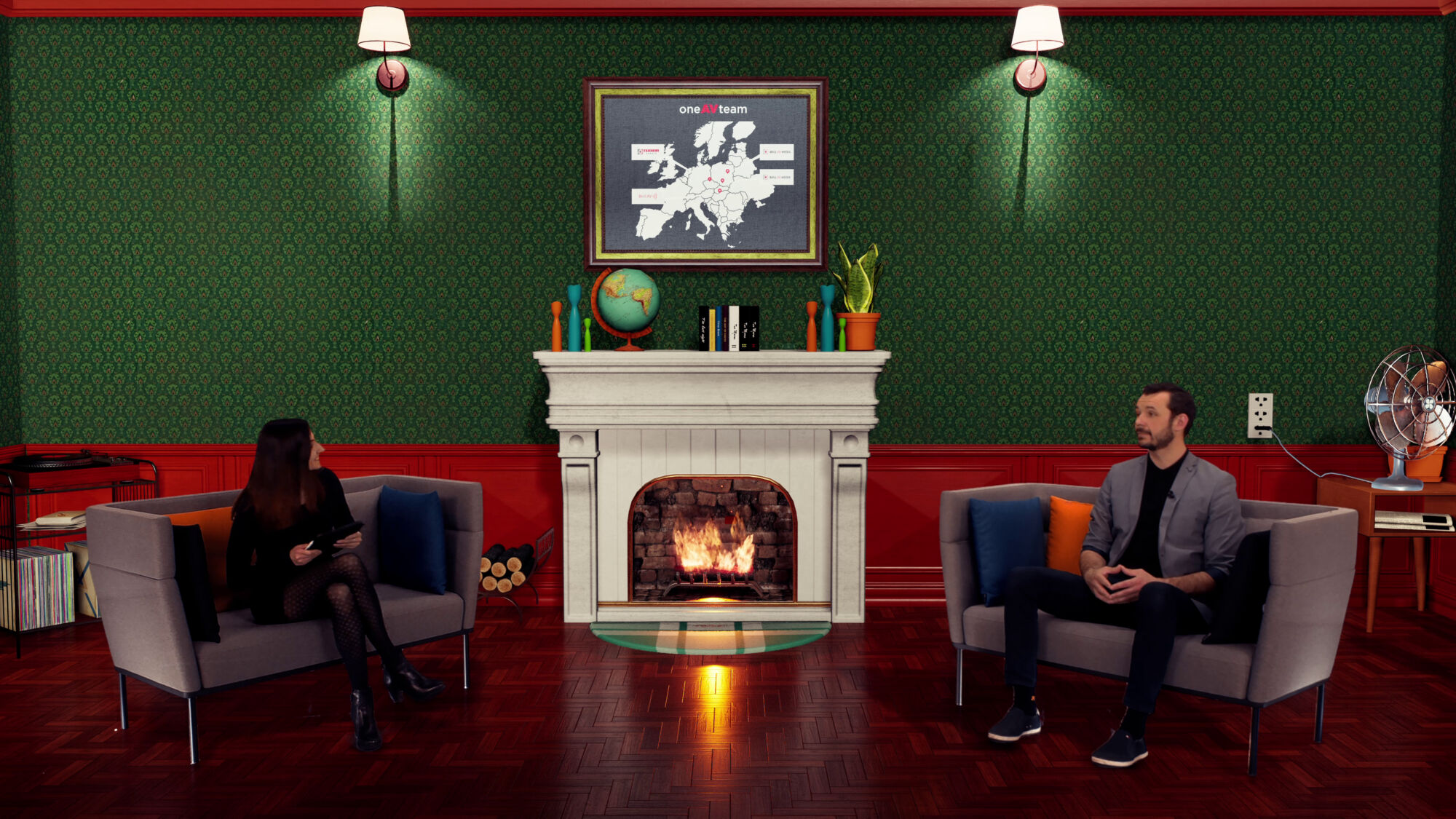 Sit a speaker from the other side of the globe next to you
Remote participants connection is a standard procedure nowadays. Take your conversation to a higher level and put two participants in one studio. They can be physically sitting on the other side of the world.
Your Events in XR Reality
Corporate events
Employee conference, periodic team meeting or general meeting. Engage your employees.
Conferences & congresses
Bring your annual conference to life with an exciting environment and show it in a whole new dimension.
Talkshow
Do you want a background of a professional TV show? Or do you want to sit in a sunny Oprah-style gazebo? Everything is possible.
Education
Regular educational conferences include hours of information. Pack them in a 3D package and present the information in a new, fun light!
Retail
A product launch can be done interactively and online. Show it in a 3D model and uniquely describe its advantages.
Exhibitions
At the exhibition, we are used to walking kilometers and meeting many interesting people during the day. You can do everything online in a fraction of the time and cost.
Film
Walking the roof of a skyscraper or discovering Antarctica has never been easier!
Music and dance performances
XR studio is used for film production and also for the music industry. You are moving on eight sq. meter space, while you have just walked the Great Wall of China!
E-sport
XR allows organizers to increase the involvement and interest of participants who sit at home in front of the screens. The effects of the studio enhance the experience of the entire tournament.
Forget about uninteresting content
Get your presentation moving in real-time and amaze your audience with animated objects
Build your event literally from the scratch
Together with our XR team, we will help you create the scene you want. We will guide you through the event, from the event's design to its evaluation and preparation for the following year.

AV MEDIA EVENTS is a leader in the Czech market in audiovisual & IT equipment rental and services.
We have been offering state-of-the-art technology for 20 years and keeping pace with the international market. We will guide you from the design and planning of the event to its realization. Our professional sales and project managers are ready to prepare a tailor-made event, whether it is a corporate meeting, gala, exhibition, conference, congress, sports event, concert or the entire festival.