ARE YOU CONCERNED ABOUT ONLINE EVENTS?
We know how to shake them off.
The main benefits of being online
Audience expansion
Thanks to online broadcasting, your event will reach even those who could not attend the live event.
Measurability
Unlike a live event, an online event provides you measurable data reflecting participants' engagement and their interest in the event
Attractive content
With virtual reality, you will create the event you have always dreamed of: 3D objects, imaginary environment experience and even more.
OUR STEPS FOR YOUR SAFE ONLINE

EVENT
With us and under any conditions. Your event will be successful, unforgettable, flawless and safe for all participants.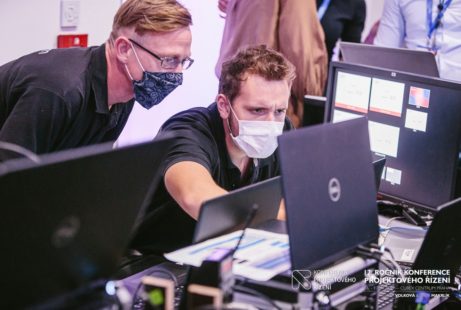 BEFORE THE EVENT
Event promotion
Teaser recording and promotional trailers
Registration of participants for the event with a registration microsite
Creating and sending invitations
Secure broadcasting space
Action script and dramaturgy
Online Graphics creation
Sponsors and partners presentation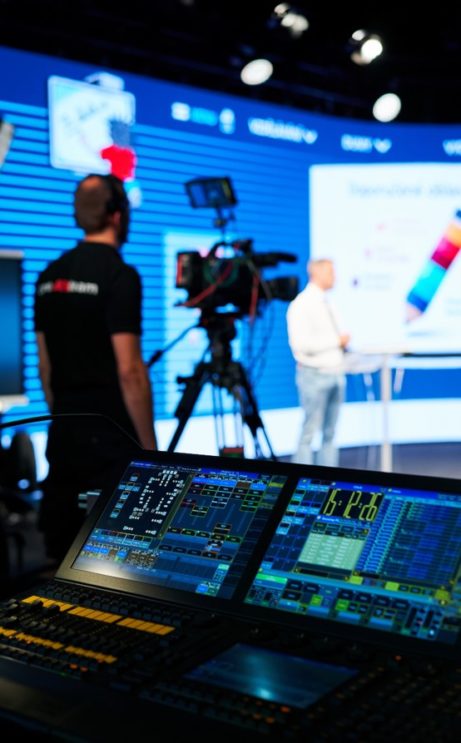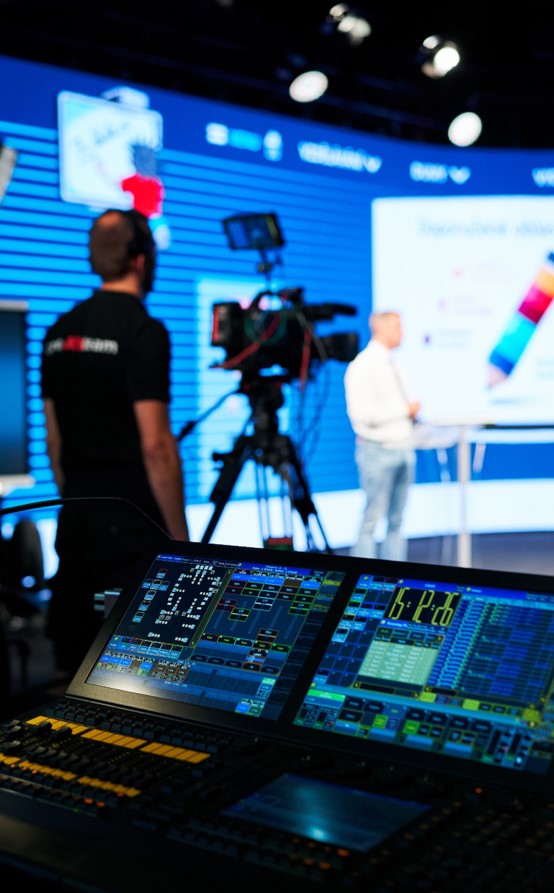 DURING THE EVENT
Broadcast from 4 studios and your location
Exclusive oneAVstudioXR
Event platform
Event microsite
Remote presenters connection
Moderating
Directing
Technical Assistance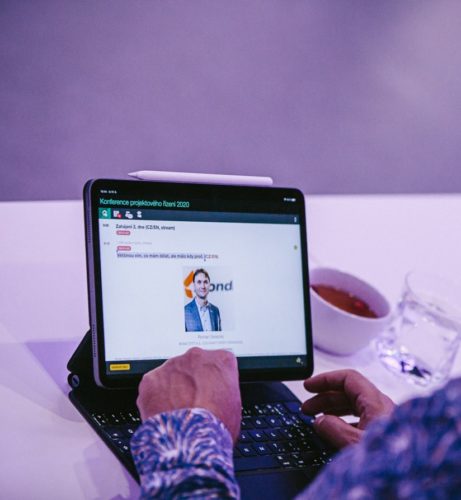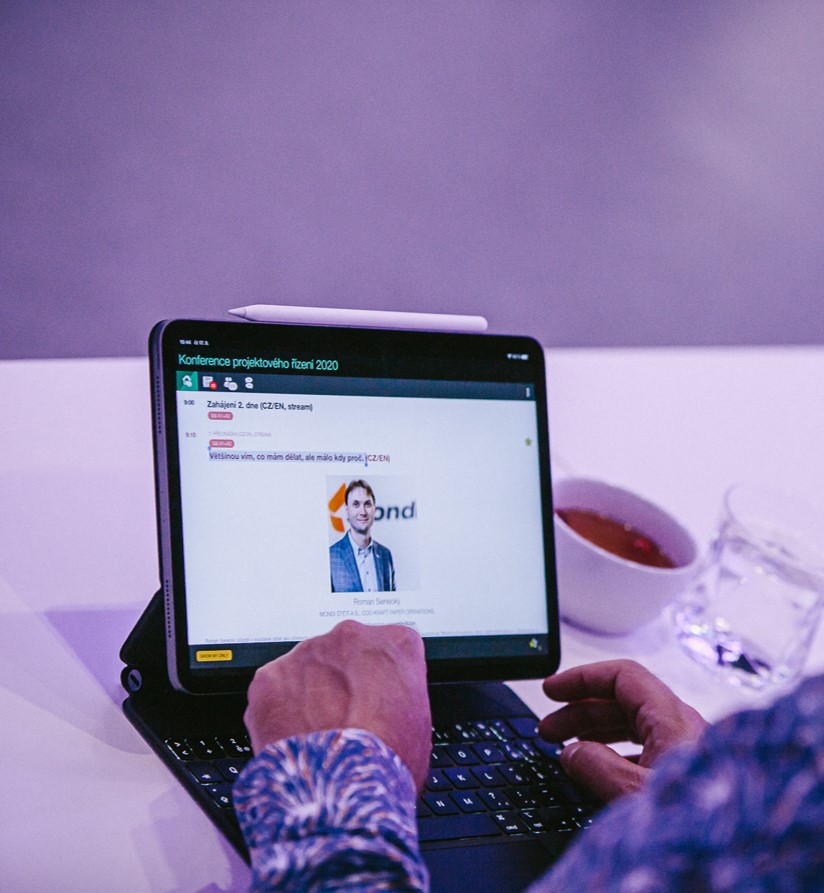 AFTER THE EVENT
Recordings
Reporting and measurability
Postproduction:
highlights, clips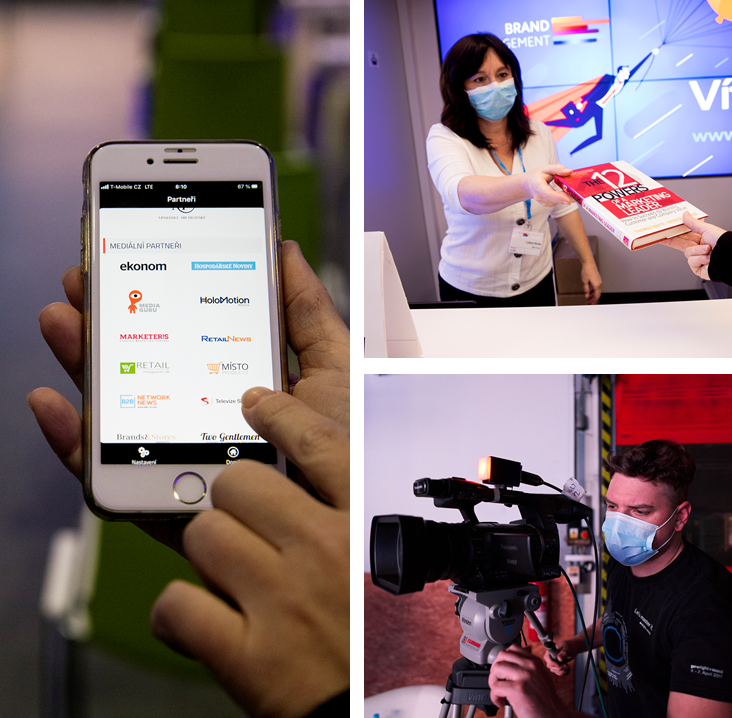 1

EVENT PROMOTION

Let others know about your event

2

2 TEASERS AND PROMOTIONAL TRAILERS

Shoot the teaser, promotional trailers and reels.

3

REGISTRATION PLATFORM, MICROSITE

Registration in a few clicks

4

CREATING AND SENDING INVITATIONS

Save the date!

5

SAFE BROADCASTING AREA

No outages and unwelcomed guests

6

SCRIPT BUILDING AND EVENT DRAMATURGY

The Director will be your best companion.

7

GRAPHICS FOR ONLINE BROADCASTING

A visual that will stand out from the crowd

8

SPONSORS PRESENTATION

Sponsors always visible
1. Let others know about your event
Tune the fans to the wave of your concert. Show the keynotes to the participants or let your audience look into the green room of the theatre performance.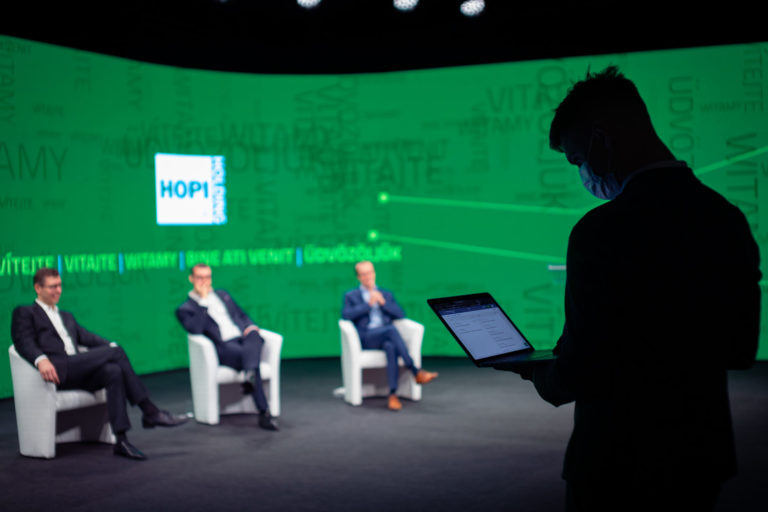 2. Record the teasers
and promotional trailers
Show your fans what to look forward to at the conference! Who will they meet! Together we will choose a suitable form, fine-tune the content and will give advice with the publication.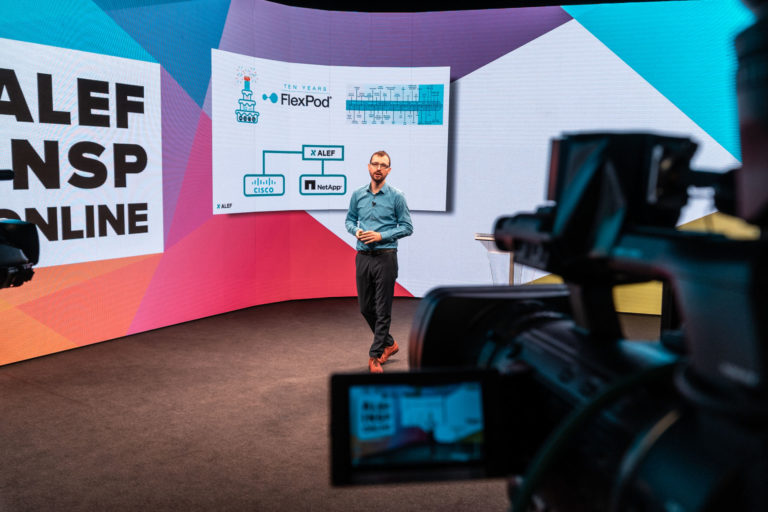 3. Registration
in a few clicks
How to combine registration and communication with participants before the event? How to present the schedule and introduce sponsors or partners? With our personalized event application, event microsite, you can do it in a few clicks.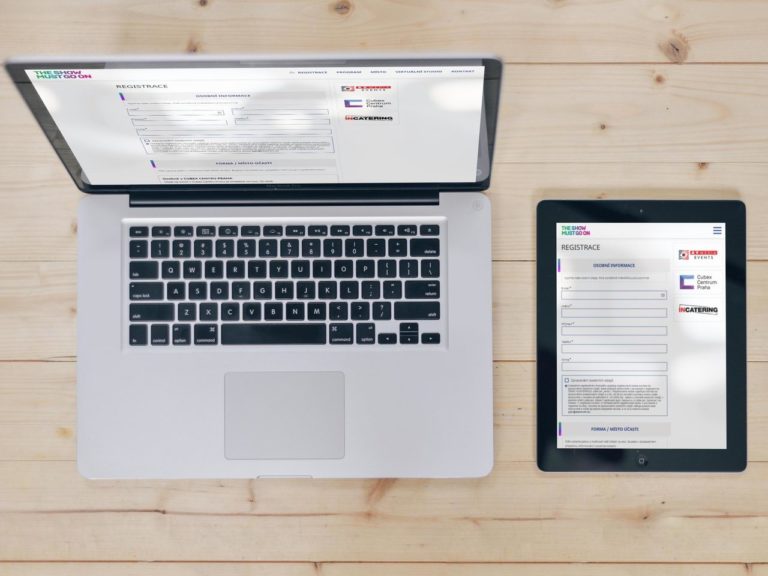 We will help you create invitations that are tailored to your event. We will link the invitation with the registration form for the event. We will also take care of the distribution and any reminders until the show day.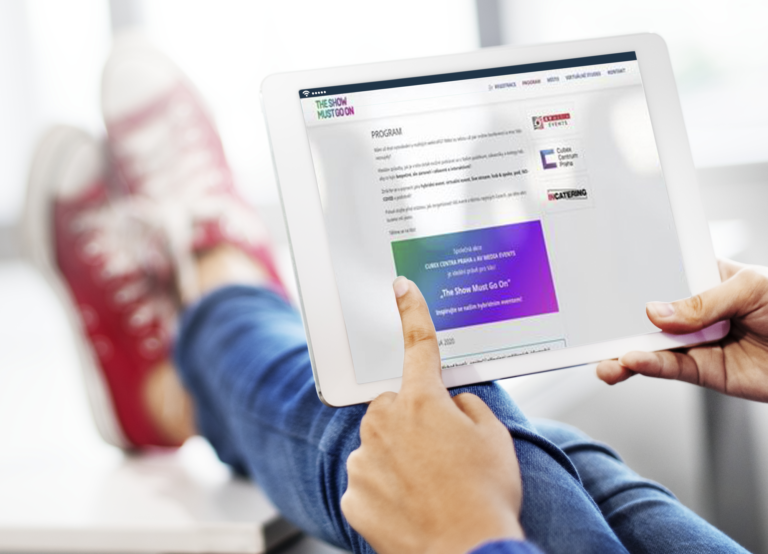 5. No outages and unexpected guests
We will secure licensing and register your event on all secure platforms. We stream through the CDN server's capacity. We will place the broadcast on the selected public platform.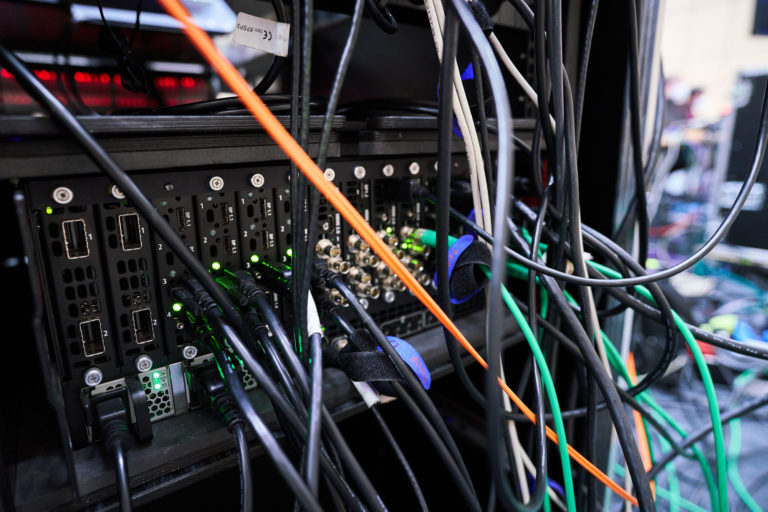 6. The Director will
be your best companion
Directing and dramaturgy are what sets you apart from other "streams." During the event, a lot of content is presented at a specific timeline. Our Director plans and rehearses the whole event with you so that everything goes smoothly and will also be dynamic for the audience.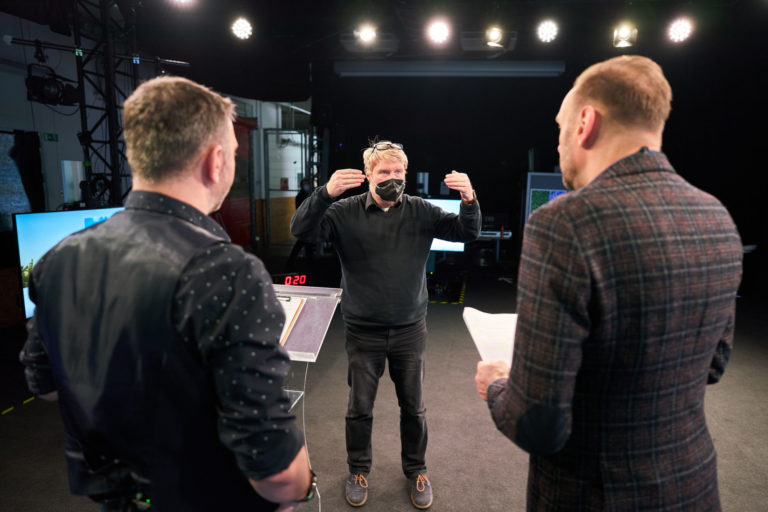 7. A visual standing out from the crowd
Connect your entire event graphic design. We will design a background for both the LED wall and the green background of the studio. We provide a time countdown for a start, opening and dividing jingles.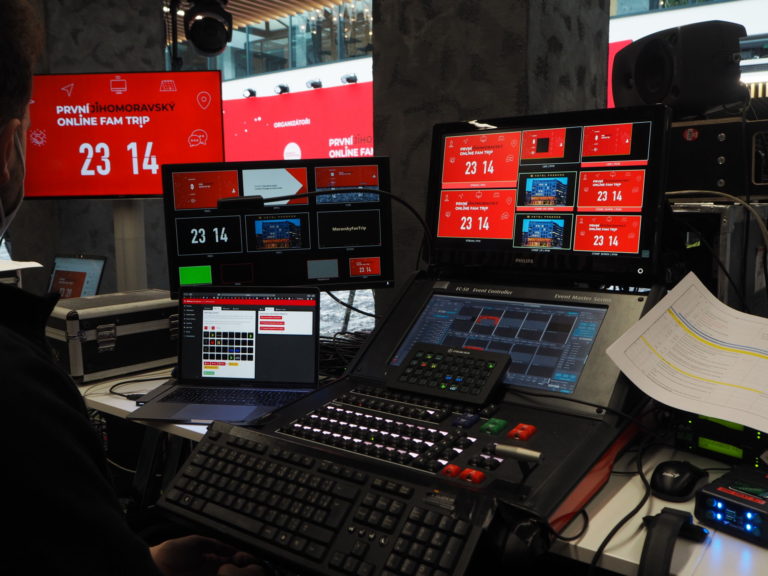 We present partners using animated business cards, targeted advertising, and pre-recorded commercials. We will introduce all the speakers, even the distant ones, with captions.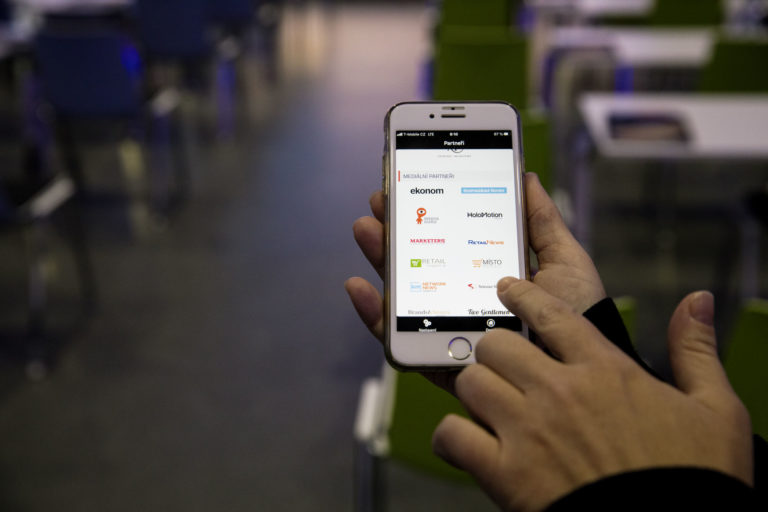 TO MAKE YOUR EVENT AN EXTRAORDINARY SUCCESS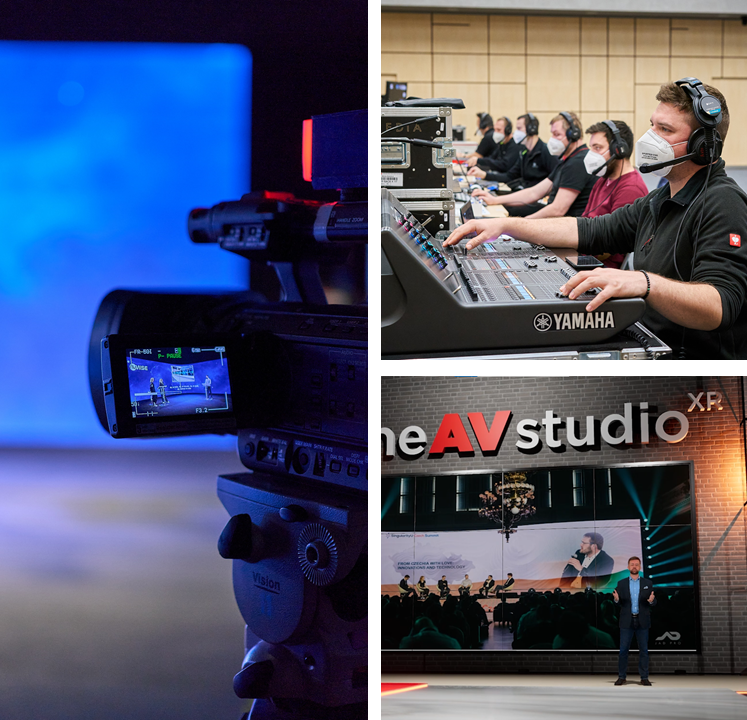 1

BROADCASTING FROM 4 STUDIOS IN PRAGUE

Or directly from you premises

2

oneAVstudioXR

We are expanding the space and possibilities

3

EVENT PLATFORM

All data clearly in one place

4

VIRTUAL PLATFORM

Lobby, virtual halls, exhibition stands

5

INTERPRETATION OF ONLINE EVENTS

6

REMOTE PRESENTERS

Seamless connection

7
1. We broadcast from four professional studios in Prague
Professional facilities, technical equipment, guaranteed connection and moderators will ensure a high level of performance and a smooth course of the event.
….from studios directly from you ...
Sometimes the clients are not comfortable in a studio - they want to stay in a natural environment and organize an event in the quiet meeting rooms of their enterprise or other authentic spaces.
This is not an obstacle for our team. We can handle a conference, discussion, talk show or other cultural events from anywhere!
Discover limitless possibilities with no boundaries
The event platform guides participants through the event from start to finish. It will help you with the registration, presentation of sponsors, and in addition to the program, will send a notification of the last-minute changes. During and after the event, you will evaluate the data with a click of the mouse.
INFORMATION, STREAMING, CONTENTS
Event information • Event agenda • Bio and speakers profile pictures • Logos of partners and sponsors • Document and video library
REPORTING AND EVALUATION
Find out more about the participants of your event. With the application, you will classify the demography and assess their interest in the event and individual topics.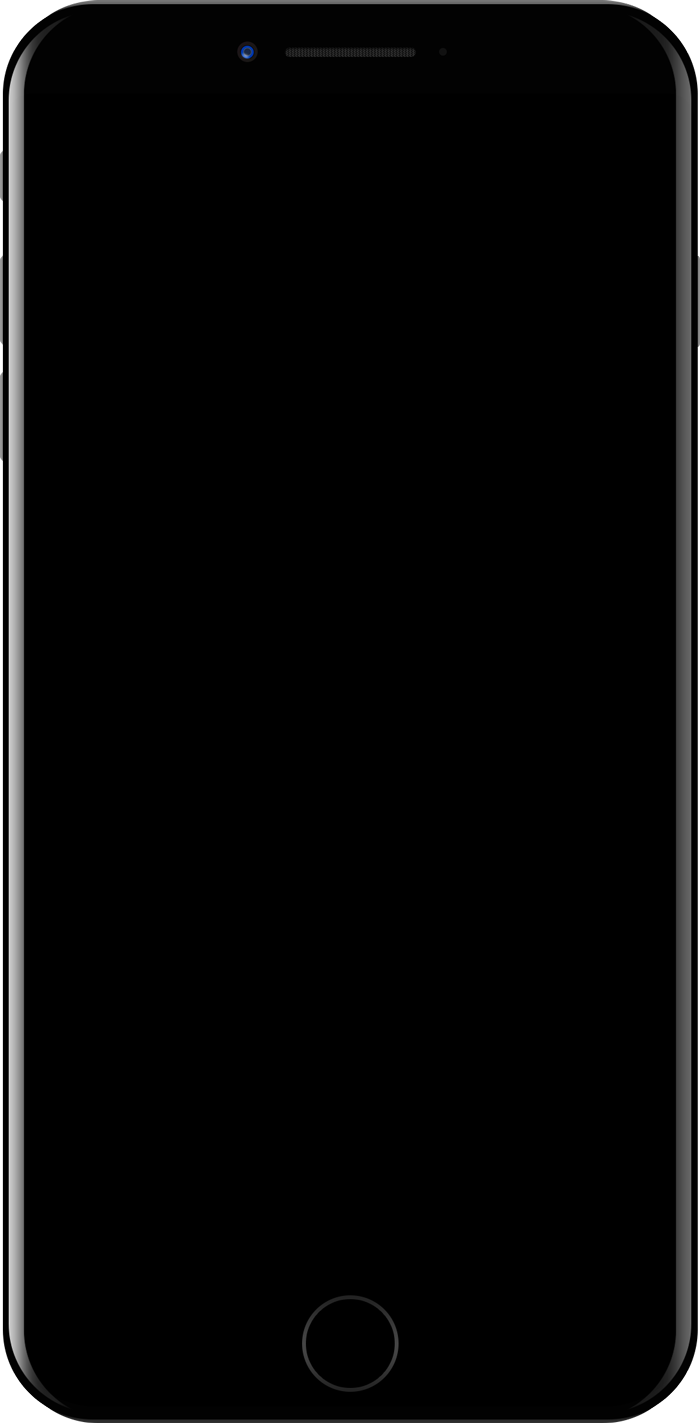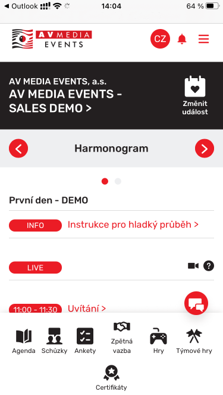 INTERACTION
Chat • Polling and questionnaires • Direct messaging to individual speakers • Team and individual games • On-line B2B meetings
Enter the lobby, visit congress center or exhibition hall - right at your living room area
Unique 3D space for navigation
Streaming in the main hall
Accompanying program in breakout room sections
Virtual exhibition space
2D and 3D virtual exhibition booths
Chat & vote
Fill in the questionnaires
Gather intelligence from individual speakers
Share photos, use gamification
Send direct messages
5. Interpreting - live, hybrid and virtual
Bring your events closer to the international audience!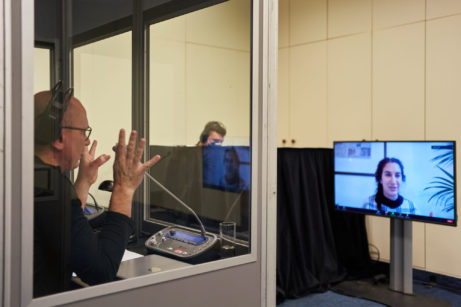 Connecting interpreters from dedicated interpreting hubs with professional background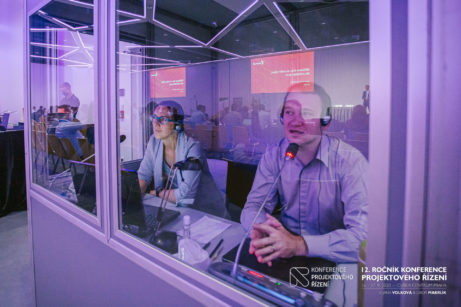 Certified translation booths for undisturbed interpreting directly at the event venue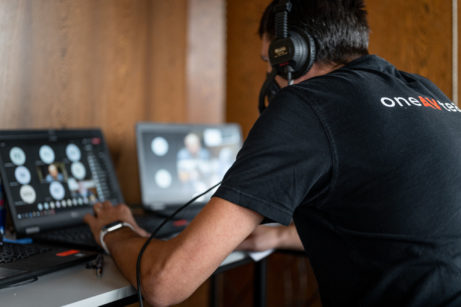 Connecting interpreters working from home
Can't your speakers come? No worries! We will connect them remotely and ensure a smooth-running session.
Rules and recommendations for connection
Videos and presentations quality checks
Kontrola videí a prezentací
Communication during the broadcast
Directing
Sound
Camera
Audio
Video
Moderating
Assistance
Make-up artists
Catering
TO TURN YOUR EVENT SUCCESS INTO UNFORGETTABLE MOMENTS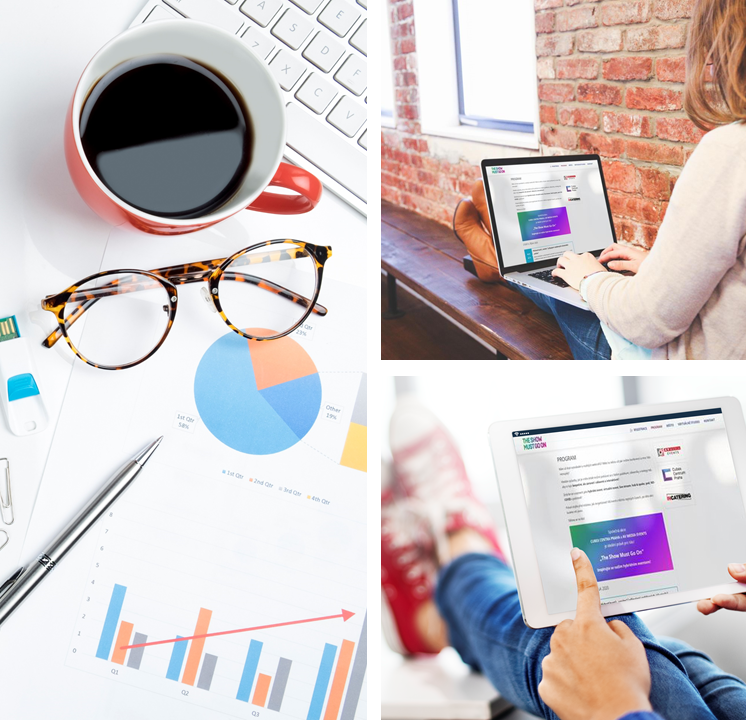 1

RECORDINGS AND POSTPRODUCTION

2

REPORTING AND MEASURABILITY
1. Recordings and postproduction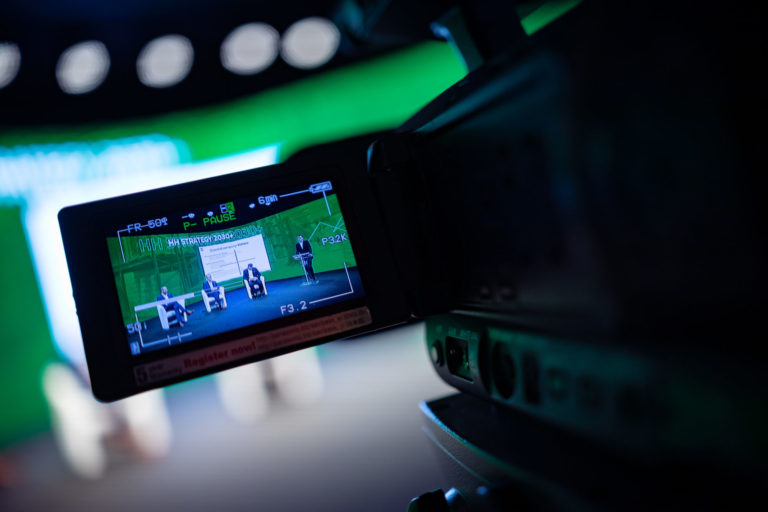 ONCE RECORDED 100× SHARED
RECORD FOR YOU
We final cut and edit your event footage. We supply subtitles in a foreign language. We will add music and voiceovers.
UTILIZE YOUR EVENT POTENTIAL AGAIN AND AGAIN!
Teaser for the following year's event. Thank your fans—individual blocks of the event On-Demand. You can sell the recordings to those who missed the live stream.
2. Reporting and measurability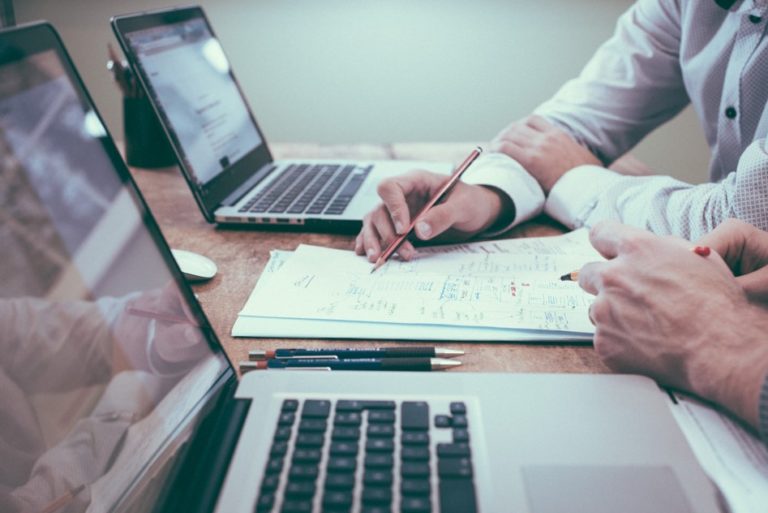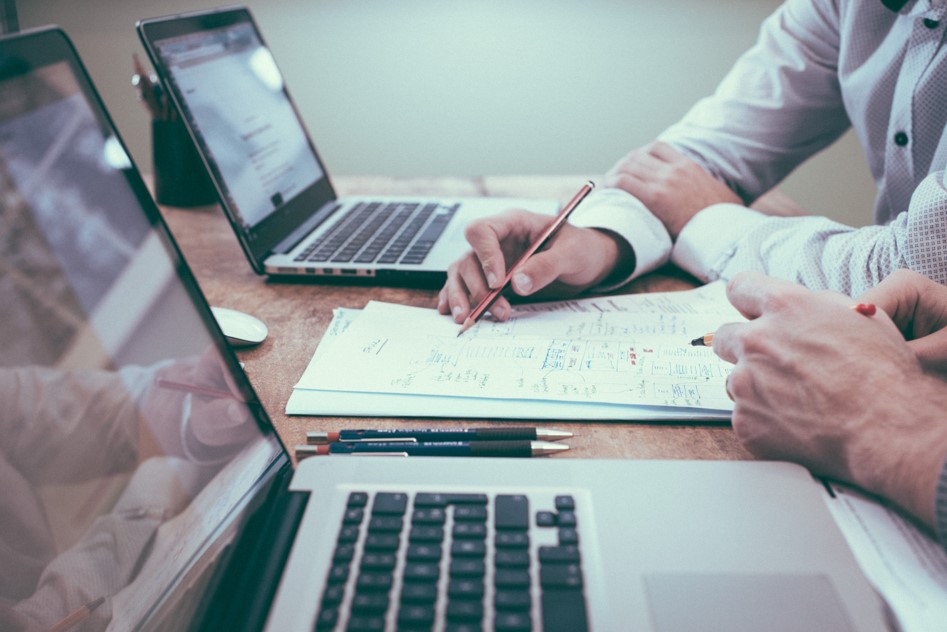 GATHERED ONLINE DATA WILL HELP YOU TO PLAN FOR THE NEXT EVENT.
MEASURE AND EVALUATE YOUR SUCCESS
Thanks to the data, it is possible to collect and immediately evaluate the involvement of participants during the stream, e.g.:
• Participant activity
• Degree of engagement
• Popularity of individual elements
• Booth attendance statistics
• Anonymous and detailed voting results
• Important data for ROI analysis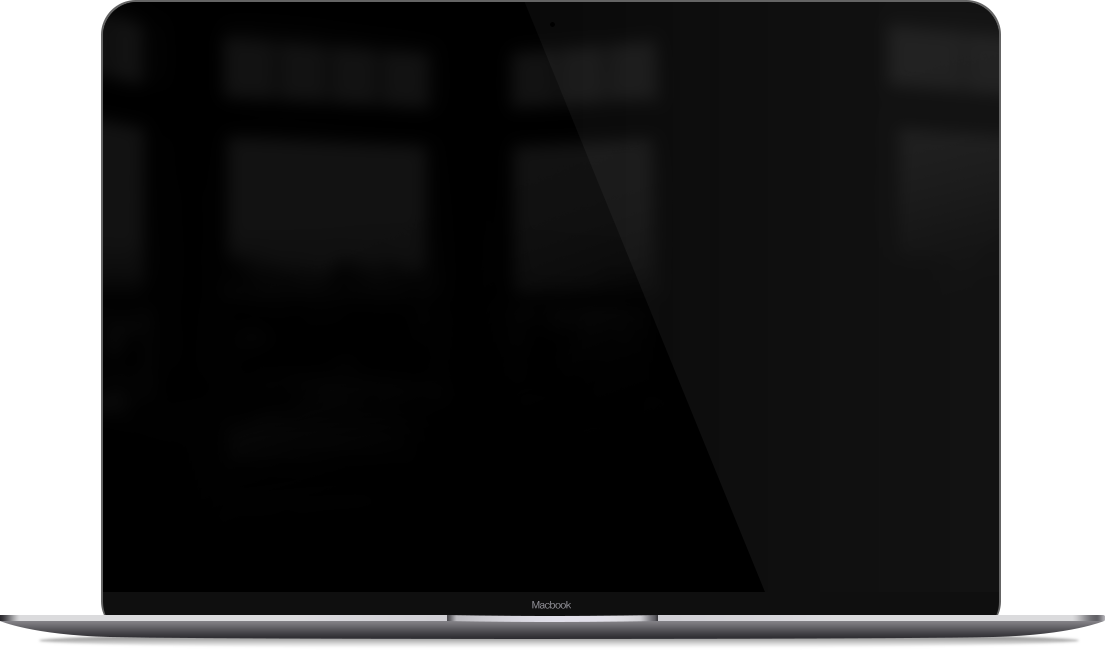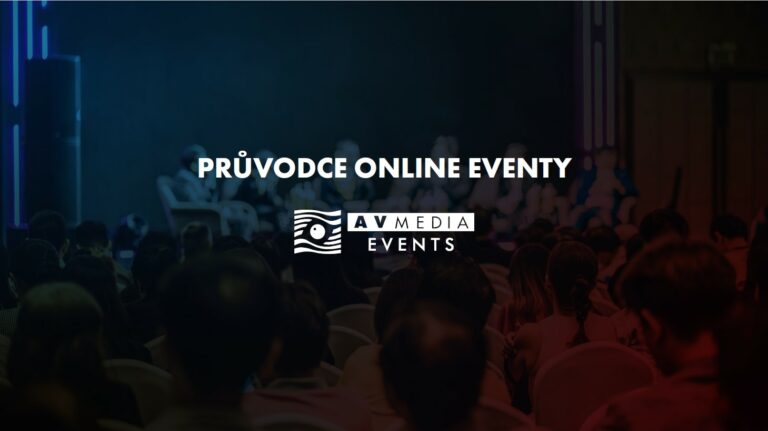 AV MEDIA EVENTS is a leader in the Czech market in audiovisual & IT equipment rental and services.
We have been offering state-of-the-art technology for 20 years and keeping pace with the international market. We will guide you from the design and planning of the event to its realization. Our professional sales and project managers are ready to prepare a tailor-made event, whether it is a corporate meeting, gala, exhibition, conference, congress, sports event, concert or the entire festival.